Click on the map below to learn more about the area and search for Homes.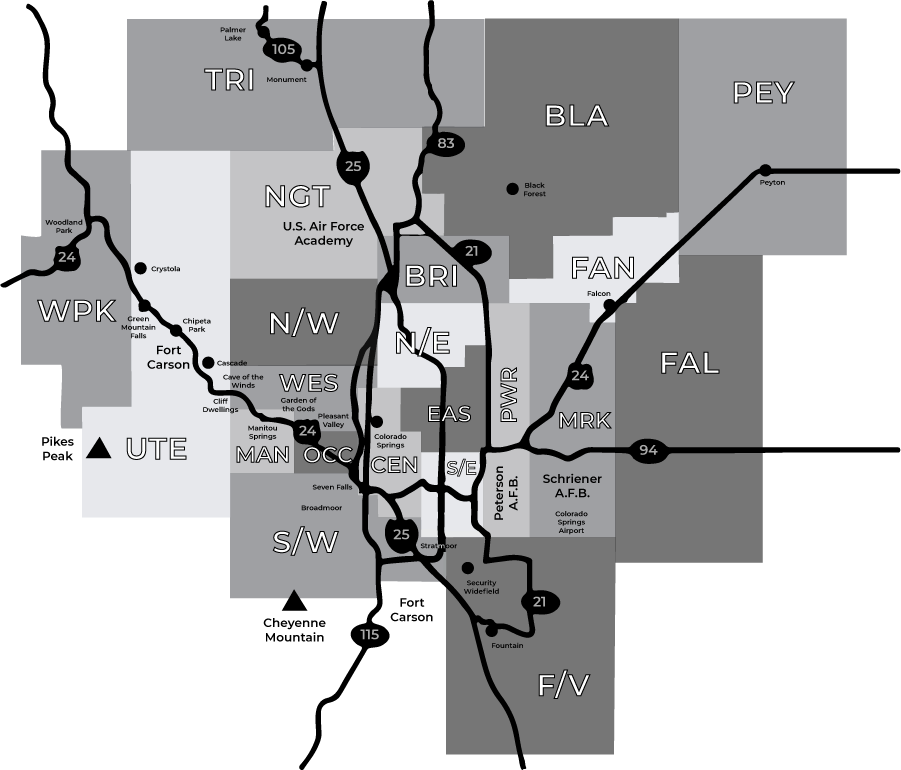 Nestled into the side of the Rocky Mountains, Colorado Springs is known for being home to many natural wonders. Rising tall above the city, America's Mountain, 
Pike's Peak
, is only the beginning of the all the breathtaking scenery that Colorado Springs offers. Adventure seekers from all over the world come to see the stunning beauty of locations such as 
Garden of the Gods
, the 
Cave of the Winds
, and the 
Cliff Dwellings
. Colorado Springs is also home to five military bases including; the 
U.S. Air Force Academy
, 
Fort Carson
, and 
Peterson A.F.B.
 It can also boast of its world-famous hotel and resort, The 
Broadmoor
, as well as 
Chenneye Mountain Zoo
, one of the country's most unique zoos.